Simple and Effective Email Marketing
Create and send Email Campaigns, measure their results and optimize your future sendings. Powerful integrations, multiple features and customized Plans.
Sign up for Free!
Want to know how it works? Watch our video tour
Create your Email Marketing Campaigns in a snap
With our powerful Template Editor you'll be able to create and personalize stunning Email Campaigns by just dragging elements. And the best part is that you won't need any HTML or design knowledge. Amazing!
Designing outstanding Email Campaigns that fit perfectly on all screen sizes and Email clients has never been so simple!
Find out more
Are your organizing a conference? Take advantage of 30% OFF at any of our meeting rooms!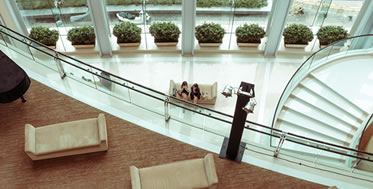 Build customers loyalty automatically
Save time and effort scheduling your Email Campaigns with Doppler! Personalize and program your sendings based on the behaviour of your Subscribers or on special dates. This is a feature not-to-be-missed!
What about sending more than one Email?
Why doing it manually if you count with Doppler? Create a sequence of sendings started when the criteria you established is met. Maximize your conversions and the ROI of your actions.
Discover how
Grow up your Subscribers List easily
Create Simple and Doble Opt-in Subscription Forms. Make it your own, place them on your Website, Landing Page or Blog and be prepared to see how the number of your Subscribers increase exponentially!
And if you already have one?
Great! We thought about that as well. Use our API to integrate your Form with Doppler in an easy and fast way. Your Subscribers will be safe in our app!
Know more
We love to hear from you.
We love to hear from you.
Email Marketing Services based on your needs
Are you an agency?
With our Email Marketing model for agencies you'll be able to manage all your customers from one place. Find out how to do it!
Check out this Plan
Are you a company?
Need advice on Email Marketing? Or do you want us to do the hard work for you? We introduce you to a full service based on your requirements.
Request a quote
"With Doppler we have achieved great customer loyalty and strong brand positioning in the market. Also, thanks to its reports we can optimize our strategy and correct possible mistakes."
"Thanks to Doppler we have increased exponentially the total number of sales and new clients. Our promotions reach millions of people in a direct, fast and personalized way."
"In Doppler we find a great tool for optimizing our campaigns through reports and statistics. The sites velocity, the data storage and the support we receive all are extraordinary"
Karina Klimkiewicz
Online Channels Analyst
Gabriel Echevarría
Marketing Manager
Yanina García
E-Commerce Coordinator
Ready to start doing Email Marketing?
Create your free account with no sending limits now! Upload up-to 500 Subscribers and see for yourself the full power of Doppler. No contracts or credit cards needed. Take your first step!
Sign up for free